Our main brands available are listed here.
Of course, the contents of the store and the artists participating often vary. If you are looking for something specific, don't hesitate to stop by Pariser Str. 21 in Munich / Haidhausen or call 089/67 97 1964.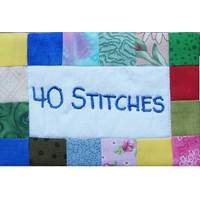 40 STITCHES
Claudia Ziersch
40 Stitches produces machine embroidery and appliques. These are used to decorate various types of textiles such as t-shirts, aprons, pillowcases, towels and more. In addition, a variety of products can be personalized with a name or saying. Fonts, color and size can be chosen individually.  Also a selection of quilted products such as blankets, placemats, hotpads, pillows and purses or bags.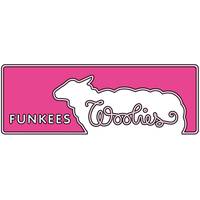 FUNKEES WOOLIES
Gabi Funke
Everything made of wool can be found at Funkees Woolies – knitted, crocheted and felted products are made with lots of love and attention to detail. On some of the products Ms. Funke has even spun the wool herself! Choose from slippers, scarves, hats and even sweaters. Colors vary and orders are gladly taken.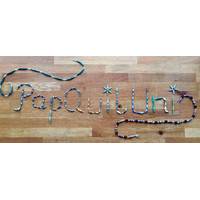 PapQuilUni
Michaela Hunger
It all started with a simple idea – to make something new out of something old.  That led to Michaela's passion for creating with paper.  And that led to PapQuilUni – short for Paper, Quilling, Unikate (unique items).  PapQuilUni makes paper beads from old calendars and turns them into beautiful light-weight jewelry items such as necklaces and earrings.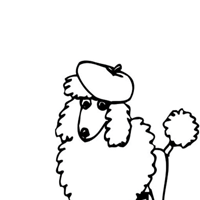 Poodle Design
Valerie Errante
Valerie really does have a poodle – perhaps Maddie is her muse. Regardless, Maddie is loved by everyone she meets – she is well-behaved, very soft and loves getting petted. Valerie is a very talented American who can knit and sew extremely well.  She started off in Hands Gallery with a series of hats and headbands and has expanded her collection to include several jackets which showcase her knitting skills while demonstrating her extraordinary sewing abilities.